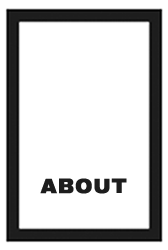 The professional and dedicated team at Hilloxy Epoxy Flooring of Melbourne, have years of experience in the maintenance, repair and repainting of industrial, commercial and domestic concrete flooring. The company was established in 2004, and over those years they have gained the trust and respect of customers from all sectors, due to the exacting and meticulous attention to detail which singles Hilloxy out from the others. Damaged or worn concrete floors can be transformed into painted or textured floors with hard wearing epoxy finishes to make your premises look like a million dollars!
Hilloxy Epoxy Flooring have worked on many kinds of floors, from car park and walkway treatments to factory, warehouse and industrial floors right through to food outlets and medical facility flooring – all with the same outstanding results – magnificent outcomes that meet every compliance standards and regulations necessary for concrete flooring.
Sometimes, floors need repairing due to wear, cracks or damage. Hilloxy have the solution for these problems too. Spot repairs can be carried out where damage is slight. Damaged expansion joints can be repaired for a smooth transition from one concrete slab to another and wall to floor coving installed to stop debris or liquid being trapped in corners and to make all flooring fully compliant with relevant regulations. Whatever the problem with flooring, Hilloxy will be able to help.
Hilloxy Epoxy Flooring exercise the very highest standards in floor preparation before any work commences on painting. Without this rigorous and detailed preparation, the final result could be impaired, so Hilloxy never compromise on any aspect of the job – from initial preparation to finishing touches – we stake our reputation on it!
On occasions where floor repair or replacement is required, Hilloxy will also carry out works to suit the business. If that means working overnight, at weekends or during shut downs, then that's when it will be done to minimise impact on the business.
Hilloxy specialise in industrial and commercial flooring as well as domestic floors, such as garage floors, for example. Finishes are chosen for the application and usage. Food grade, chemical resistant and non-slip flooring can be achieved or any number of other situation specific to your requirements.
FLOOR GRINDING
CONCRETE REPAIRS
EXPANSION JOINT REPAIRS
RECAULKING
EPOXY COVING
FLAKE FLOORS
FIBRE GLASS REENFORCEMENT
COLOURED FLOORS
SAFETY LINE MARKING
FINE AND COURSE TEXTURED FLOORS
CLEAR COATS